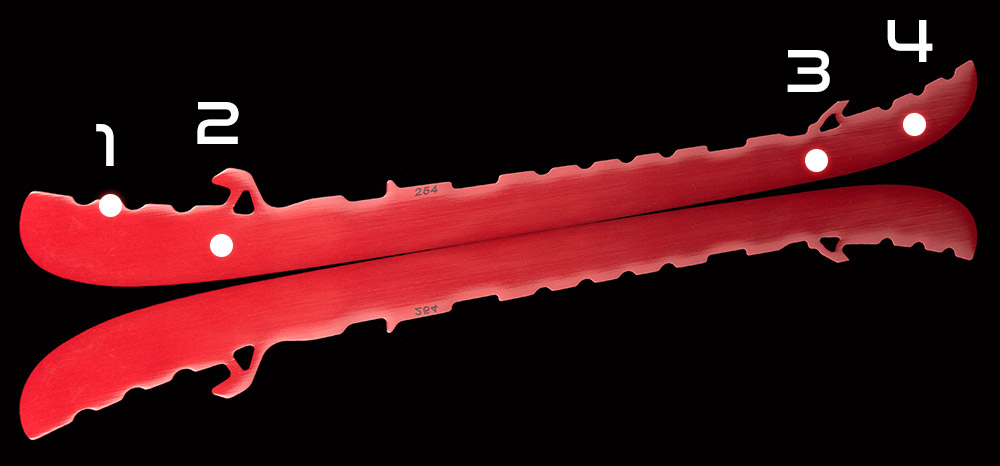 1. SUPER LITE
Patented xLite® upper profile design. Up to 30% lighter than leading OEM & aftermarket skate blades ~ 200lbs less weight transfer per game. Explode in & out of pivots & accelerate through crossovers with added quickness.
2. SUPER Strong
Certified high strength stainless steel with added impact resistance, for maximum edge life. Up to 45% greater edge retention & fracture resistance for extreme power, agility & bite.
3. SUPER FAST
The only skate blade available with precision laser cut 9/10 lower profile out of the box. For unparalleled stability, Balance & control.
4. SUPER FINISH
Superpolished finish to RA ~.026mm for ultimate glide, energy transfer & increased speed. With seven different surface finish options, no blade is more versatile.